Welcome
to the Waynesboro SDA Church in Waynesboro, Virginia. We are an active Christian community with a mission to live the love of Jesus in our community.We invite you to visit and join our family. 
Worship Service
If you are looking for a place to worship God among friends, we invite you to join the Waynesboro Seventh-day Adventist Church for our Virtual Worship Services, every Saturday morning beginning at 9:30 a.m. Programming includes a short feature for children, a Bible study for adults, and a devotional presentation by the pastor. Click here for login information.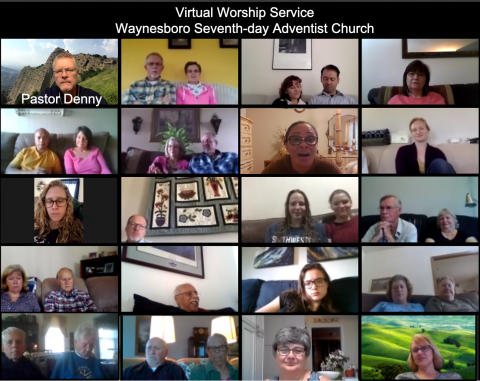 Saturday Service times:
Sabbath School for all ages: 9:30 am
Worship Service: Immediately following the Sabbath School Program.
To learn more about what we believe you can visit our About Us page.
Please join us for Bible study, worship, and prayer.
Pastor Denton Grady
Waynesboro SDA Church